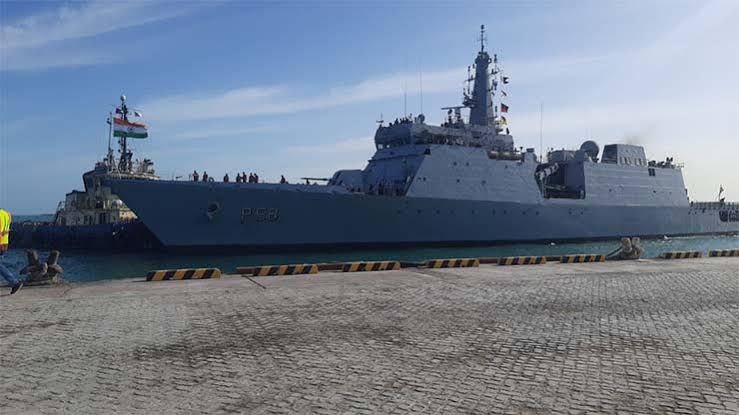 NAVDEX 23 expands for Naval Defense Exhibition and INDEX 23 expands for International Defense Exhibition.

Indian Naval ship SUMEDHA reached Abu Dhabi, UAE to participate in the events.

INS SUMEDHA is the 3rd ship of the indigenously built Saryu class Naval Offshore Patrol Vessels (NOPV).

INS SUMEDHA has been designed and built by Goa Shipyard Limited.

INDEX AND NAVDEX take place biennially and are organized by Abu Dhabi National Exhibitions Company(ADNEC).