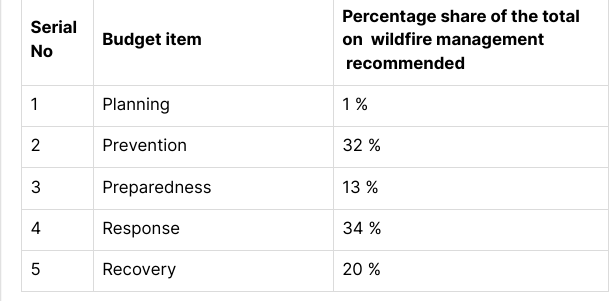 The United Nations Environment Programme (UNEP) has called on global governments to adopt a new 'Fire Ready Formula'.

The new formula envisages that 66 % of spending be devoted to planning, prevention, preparedness and recovery.

The remaining 34% can be spent on response.

The UNEP report projected that the number of wildfires is likely to increase by up to 14 per cent by 2030.